No, I'm not a vegetarian. Far from it. I come from a country that is famous for it's smallgoods like sausages, smoked bacon, etc. I grew up on that stuff, and I enjoy it very much.
Just came back from my favorite polish smallgoods store in Botany. Needed to stock up for Christmas. I don't go there very often, because it's a bit of a trip across Sydney, and the prices of these things are not really that cheap. I look at it more like a treat than an everyday food. And what a treat it is.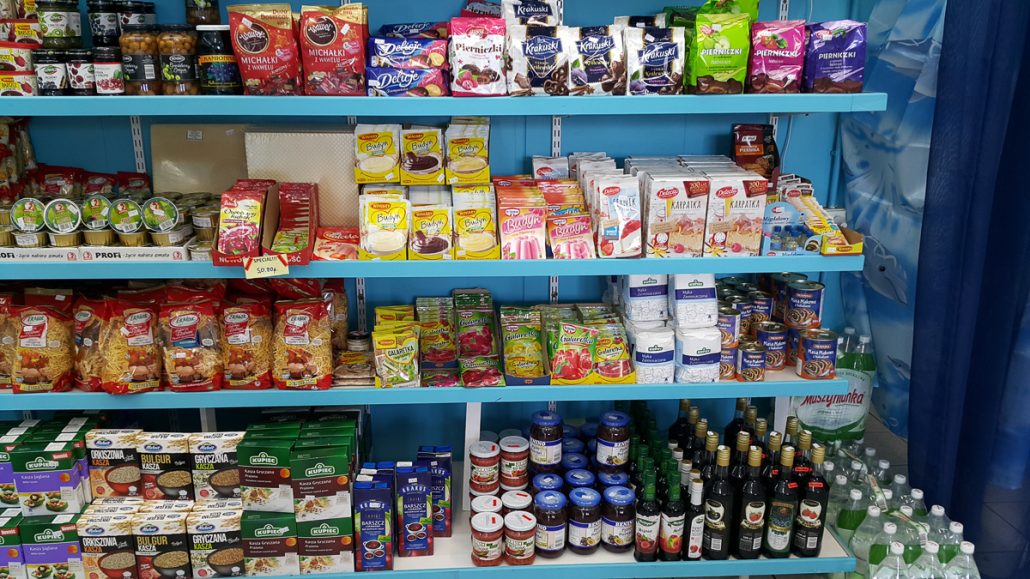 It brings back memories of Christmas Eve – Wigilia – in Poland. The house smelled of smoked sausages, Cabanossi, bacon. For those not familiar with Catholic traditions, the Christmas Eve dinner (wigilia) is the most important meal of the year. A lot of preparations went into creating a magnificent feast for the whole family.
Of course we could not eat meat at Wigilia. I'm not really sure why not, but I think its one of the Catholic rules, but Christmas day  it was all ham (szynka), smoked bacon, and about a dozen different sausages which taste magnificently.
The polish sausages store in Sydney (Botany) has a good assortment of sausages, but we usually just get the Hunter sausage ( mysliwska). It just tastes great. Apart from that we buy smoked and cooked bacon, smoked pork loin (poledwica lososiowa) , some pork pate, sometimes a tub of traditional lard, which is a delicacy, even when it doesn't sound like it should be.. 🙂 The Gypsy ham is probably the best tasting ham they have. It's tripple smoked and tastes like no ham from a super market. I wanted to get traditional Polish rye bread, but they were out already.
I bought what should be enough sausages until after Christmas, but I keep making trips to the fridge. The binge eating has begun. And I wanted to lose weight. Next year… maybe
There are a few Polish delicatessen in Sydney and all should have similar products. A quick google search for "polish delicatessen Sydney" revealed about half dozen shops. I like this one in Botany, as it's the closest to where I live.
https://www.januszsmolak.com/wp-content/uploads/2017/12/lifestyle-sydney-food-01.jpg
675
1200
Jay
https://www.januszsmolak.com/wp-content/uploads/2018/04/new_logo_golf_2.png
Jay
2017-12-08 13:30:58
2017-12-25 22:21:03
Best Polish sausages in Sydney