Best Polish sausages in Sydney
No, I'm not a vegetarian. Far from it. I come from a country that is famous for it's smallgoods like sausages, smoked bacon, etc. I grew up on that stuff, and I enjoy it very much.
Just came back from my favorite polish smallgoods store in Botany. Needed to stock up for Christmas. I don't go there very often, because it's a bit of a trip across Sydney, and the prices of these things are not really that cheap. I look at it more like a treat than an everyday food. And what a treat it is.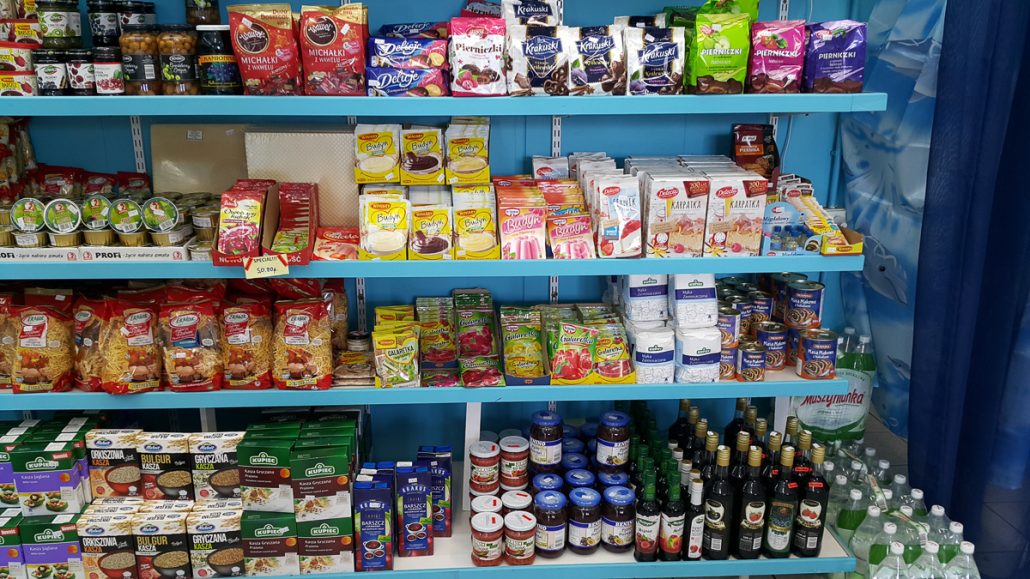 It brings back memories of Christmas Eve – Wigilia – in Poland. The house smelled of smoked sausages, Cabanossi, bacon. For those not familiar with Catholic traditions, the Christmas Eve dinner (wigilia) is the most important meal of the year. A lot of preparations went into creating a magnificent feast for the whole family.
Of course we could not eat meat at Wigilia. I'm not really sure why not, but I think its one of the Catholic rules, but Christmas day  it was all ham (szynka), smoked bacon, and about a dozen different sausages which taste magnificently.
The polish sausages store in Sydney (Narel Smallgoods and Delicatessen – Botany) has a good assortment of sausages, but we usually just get the Hunter sausage ( mysliwska). It just tastes great. Apart from that we buy smoked and cooked bacon, smoked pork loin (poledwica lososiowa) , some pork pate, sometimes a tub of traditional lard (smalec), which is a delicacy, even when it doesn't sound like it should be.. 🙂 The Gypsy ham is probably the best-tasting ham they have. It's triple smoked and tastes like no ham from a supermarket. I wanted to get traditional Polish rye bread, but they were out already.
I bought what should be enough sausages until after Christmas, but I keep making trips to the fridge. The binge eating has begun. And I wanted to lose weight. Next year… maybe
Since I moved closer to Hurstville, the shop in Botany is a bit of a drive for me, so I found another shop much closer. In Riverwood, Belmore Rd, very close to the station, on the main road. It's called Taste of Poland Delicatessen. They probably have even more Polish things to choose from. Sausages, of course, but also cakes, sweets, preserved things, and a whole lot of things that bring back good memories from home.
And btw, I no longer buy lard from the shop. Not because I'm on a diet, but because I learned to do it myself. And mine tastes even better than the one from the shop. One thing is, I can't make too much of it, because no matter how much I make, I eat it until it's all gone. And that could be kilograms of lard in a few weeks…  Well, who wants to live forever… 🙂
There are a few more Polish delicatessen in Sydney and all should have similar products. A quick google search for "Polish sausages Sydney" revealed about half a dozen shops. I bought things regularly from the one in Botany and Riverwood, but I also visited Tatra delicatessen in Parramatta. All of them had a great selection.
https://www.januszsmolak.com/wp-content/uploads/2017/12/lifestyle-sydney-food-01.jpg
675
1200
Jay
https://www.januszsmolak.com/wp-content/uploads/2021/05/js_logo.png
Jay
2017-12-08 13:30:58
2021-06-02 22:27:59
Best Polish sausages in Sydney