Docklands – Melbourne – Victoria – where is everyone?
Docklands in Melbourne has become a home to thousands of Melbournians, not to mention tourists like myself. I managed to score a very nice unit in one of the many, many high rise buildings that sprung up in that area over the last decade or so. The view was spectacular. The location was really good too; very close to the city and tram almost at the door. One thing that I found strangely missing there was … people.
There are probably thousands of units built around Docklands Bay, so there must be a lot of people living or visiting there, but I saw almost no one. I went for a walk in the evening all around the bay and I saw maybe a dozen people. Where is everyone? Maybe there was something on tv, and everyone watched fearing that they never show it again. 🙂
It was not a great evening night in terms of weather, but it felt deserted. Not unlike suburbs like Alexandria and especially Zetland in Sydney. Nothing but tumbleweeds. Maybe the people who spend every dollar of their income on their mortgage, have no money left to eat downstairs. At least there wasn't anyone in my frame when I took pictures.
I think Docklands at night looks better than during the day. I went around the bay in search of good angles and found a few really nice spots. It would have been nicer, had the weather been better, but it was still enjoyable. My serviced apartment was on the 16th floor of the third block of units from the right (First picture). It had a nice view of the water, but not of the city. The last picture was taken from my apartment. I could actually see the Tasmanian Spirit ferry from my window. I had my tickets already, and I traveled there 10 days later.
I think this place is nicer in summer when the weather is good. It's definitely a good place to stay as a tourist to Melbourne. The free tram was practically at the door. I don't expect to go to Melbourne anytime soon, but if I did, I'd stay at the Docklands again. Very convenient.
Below are a few images from my visit to Docklands, Melbourne, Victoria.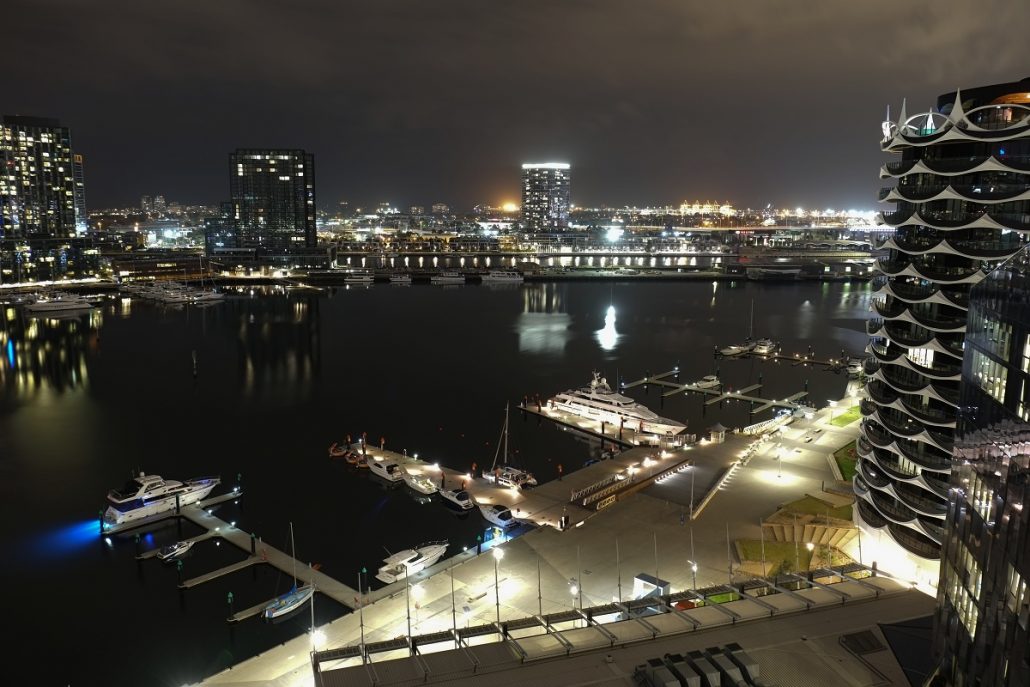 https://www.januszsmolak.com/wp-content/uploads/2018/11/travel-photography-melbourne-australia_47.jpg
800
1200
Jay
https://www.januszsmolak.com/wp-content/uploads/2021/05/js_logo.png
Jay
2018-11-14 08:40:39
2018-11-14 09:16:46
Docklands – Melbourne – Victoria – where is everyone?