Poznan – a walk in the old town – August 2019
Poznan is only about 150km from my Polish home. Not even 2 hours drive, but I have never been there. I remember stepping out onto a train ramp on the way to Warsaw, but never been there purposely. I guess there was never a need for it, and 150km sounds like a lot in Poland. Only coming from Sydney Australia, where 150km will get you from the north-most part to the south of Sydney, that distance doesn't really impress me anymore.
I set out on a driving adventure around my home country as I was visiting in 2019. I spent a few months staying with my mum and my brother, but I had a plan to see as much of Poland as I could in about 2 weeks. The map of my trip I drew while still in Sydney, but I did make some modifications to the itinerary, as my niece was to join me for a part of that trip.
The car that I hired was a very comfortable Nissan, something or other. Looked like a 4wd, but it wasn't. And it had an automatic transmission, which is very difficult to find in Poland, or in fact in Europe, as everyone there drives manual. I thought, without a co-pilot, I better get rid of some of the tasks I had to do in the car, so I can concentrate on the road, so shifting gears felt redundant.
I arrived in Poznan in the early afternoon. Had some trouble finding the AirBnb that I booked. Asked a few locals, before someone pointed me at a new block built behind old tenement houses. I was glad that I got a place with parking as there was no way that I could park my car there, as I was maybe 5 minutes walk from the old town.
The old town was actually really nice. it looked much bigger than Wroclaw. And it looked more colorful. The old buildings expertly renovated gave the place a really upmarket feel. I know that Poland looks much better than 20 years ago, but I still get very pleasantly surprised by how good the old cities look now.
I didn't have that much time to spend there. I wanted to sit back, have a beer and enjoy the vibe, but the weather was turning for the worse, and I knew that I only had maybe 1 hour before I needed to find shelter.
It only took me a few minutes to decide to come back there again in the future. Take advantage of the short distance from Wroclaw. Even my niece who didn't accompany me there wanted to come along. It will be a nice day, I'm sure. I don't know if there is much more to see in that city, apart from the old town, but I will get her to find more tourist attractions.
As for me, I would be more than happy to just chill in the square. With a beer and maybe golonka. That sounds really good, actually.
Below is a video I shot.
And a few images as well.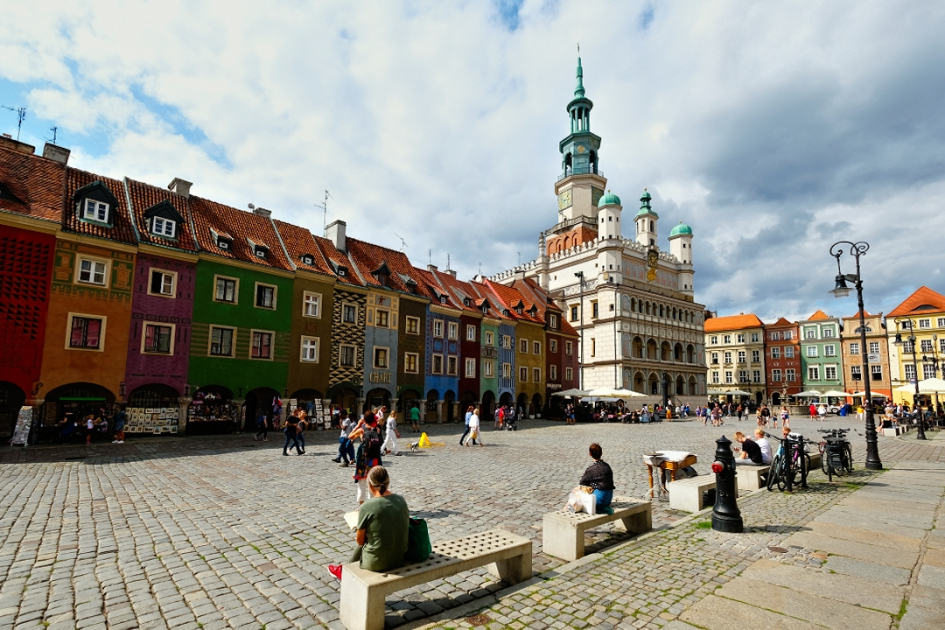 https://www.januszsmolak.com/wp-content/uploads/2020/11/Poznan_IG_05.jpg
720
1080
Jay
https://www.januszsmolak.com/wp-content/uploads/2021/05/js_logo.png
Jay
2020-11-05 17:36:43
2022-01-22 11:06:39
Poznan – a walk in the old town – August 2019