Hiking in Morton National Park – Mount Bushwalker

This trip was a little bit longer than usual. Our longest trips so far were to the Blue Mountains, which is about 100km away from Sydney. Morton National Park – the Mout Bushwalker trail was more than 200km away.
The road was really easy and on Sunday early morning there weren't too many cars on the road. We left home at 7am and actually got to our mountain trail earlier than we did in the Blue Mountains. We wanted to make sure we see as much as we can, seeing as we spend so much time on the road.
The road to the gate is not bad. The last few kilometers were on a dirt road, but it was more than good enough for our hatchback. At the gate, there was enough parking for about 10 cars, and we were car number 4.
Mount Bushwalker trail itself was really easy. They classify it as grade 4. I am not even sure what that means anymore. We saw a few people walking in normal shoes and t-shirts. Actually, I always find myself feeling a little bit over-dressed for these tracks. I'm wearing proper hiking boots, pants, thermal underwear, soft-shell, and windbreaker, but most walkers I see just walk in shirts and sneakers. However, I never felt uncomfortable and I never felt cold even when the temperatures were close to zero and howling wind like we saw at Mount Banks. I was good.
The track is marked with yellow dots every few meters. This is very helpful. While walking in the bushes it is easy to stay on the trail. In some parts, it feels like walking in a tunnel of vegetation. On the rocks, however, it would be very easy to get lost.
The end of the Mount Bushwalker trail is somewhat disappointing. There is a view, sure, but with so many trees in front of us, it felt underwhelming. I do recommend to walk a little bit off the track to the left, only maybe 100m to get to the cliffs and the views open up spectacularly.
This is easily top 5 location for the views. We had great weather and clarity; we could see for at least 50km. Pictures below. That's where we stopped for our lunch.
What I also recommend is to take another trail further south following the cliffs. The views are magnificent and the trail is really easy too. That trail is market with little stone pyramids. Someone put a lot of effort to mark that trail, and it made the trip so much safer.
I really recommend this track. Morton National Park – Mount Bushwalker Track is well worth a visit. Even if we had to travel over 200km to get there.
A few images from Mount Bushwalker Track in the Morton National Park: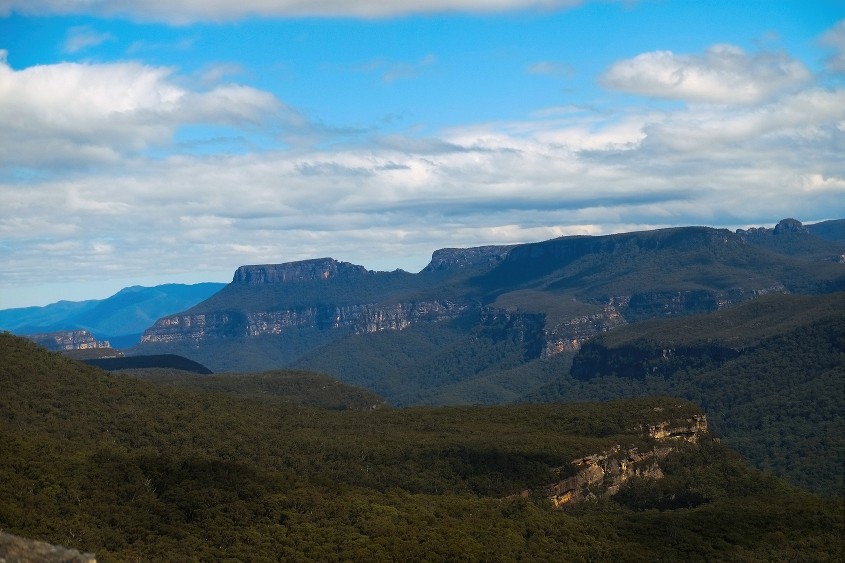 https://www.januszsmolak.com/wp-content/uploads/2018/09/hiking-mount-bushwalker-nsw-10.jpg
563
845
Jay
https://www.januszsmolak.com/wp-content/uploads/2021/05/js_logo.png
Jay
2018-09-06 09:27:57
2019-01-03 16:21:20
Hiking in Morton National Park – Mount Bushwalker